St John's Voices is delighted to announce the release of their second album on the Naxos label.
We present here four motets by the neglected master, Pavel Chesnokov, alongside his All-Night Vigil No. 2. 
For this recording we were joined by Cambridge University Chamber Choir, to form an ensemble of some fifty singers. The resulting sound is sumptuous and luxurious, and includes some remarkable low bass singing, including one passage down to a G below the stave.
Our first CD, of music by William Mathias, was released in January 2020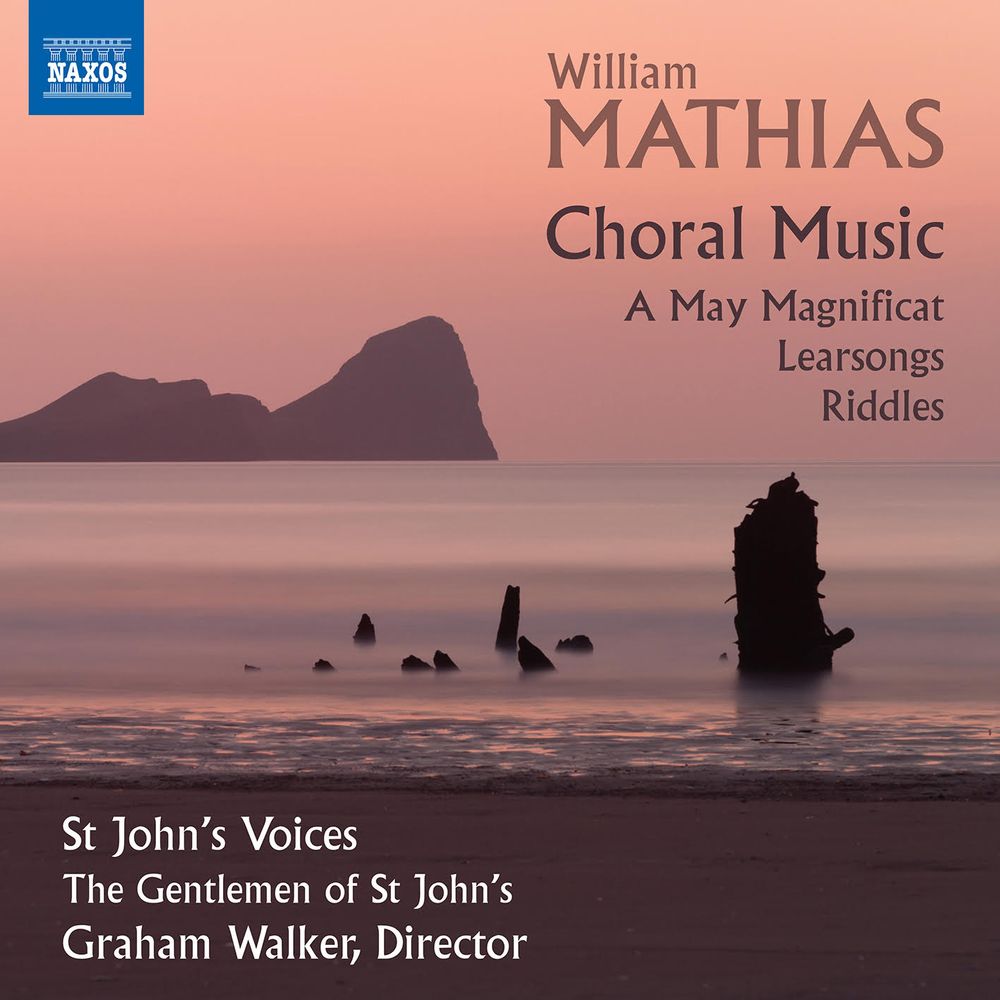 Our first professional recording, featuring music by William Mathias, was made in March 2019 in the College Chapel. This disc presents familiar and less well-known material alongside two first recordings:  Riddles, a setting of texts from the Exeter Book of Riddles, was written for SATB choir, piano, bells and close-harmony sextet (the Gentlemen of St John's, on our recording);  Learsongs sets five poems by Edward Lear for SA chorus and piano duet, in music by turns quirky, nostalgic, tuneful, achingly sad and hugely entertaining.
The recording can be found on
- Spotify
- Amazon
- Apple Music
- Presto Classical
and elsewhere
"The singing is first-class throughout: a fine recording!" 
Andrew MacGregor, BBC Radio 3 Record Review 
"The whole programme is thoughtfully chosen, superbly executed, 
beautifully recorded – and, best of all, hugely enjoyable. ★★★★★" 
Philip Reed, Choir & Organ 
Critic's Choice Dec 2020  "Highly impressive ... a matchless and hugely entertaining display of dazzling choral singing." Gramophone